Deepening engagement and resilience through a multi-million dollar transformation.
Johnson & Johnson's Global Finance organization was amid a four-year operating system update while also supporting its enterprise partners through COVID-19 vaccine development and launch—a perfect storm that led to a burned-out and overwhelmed team facing adversities at work and home.
The leadership needed practical tools to promote engagement, invigoration, and resilience to excel through their multi-million dollar transformation investment while also establishing market dominance as a global vaccine provider.
The CEG team led stakeholders' interviews with J&Js executive leadership to immerse CEG in the organization's two-pronged change mandate. Then, we introduced the Change Enthusiasm mindset with a series of high-energy keynotes across multiple organizations spanning 1,000+ employees.
Next, we led a half-day training to give 20 Global Change Management Leaders the practical mindset, language, and tools to strengthen their ability to lead the change mandate.
76% of participants felt the content was value-added and relevant to apply into their change management efforts
Nearly two-thirds of participants felt better prepared and more invigorated to lead their multi-million dollar change initiative
Subsequently, 77% implemented their training action plans into their work which enabled the initiative to exceed success metrics for the next
milestone delivery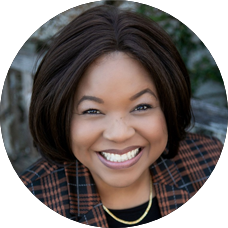 "Our partnership with Change Enthusiasm Global enabled our leaders to self-reflect on how they were showing up to the organization and ultimately take ownership of their emotional energy, creating a plan of action to lead more effectively moving forward."
STEFANIE SANCHO
Senior Director, Change Management, Communications & Training, Johnson & Johnson